For a number of senior citizens, shoveling snow, snow plowing, chipping ice, and spreading salt to deice the sidewalk is not something they physically can do. Unfortunately not all seniors have family members and friends who can help with these tasks.
Our Snow Removal Services For Seniors Program:
Reliable & Dependable Service For Seniors
FREE PRICE QUOTES
Flat season rates available
Unlimited snow shoveling and clearing.
Easy Online Sign Up
Convenient monthly pricing
On Demand services also available.
Ice Melt available.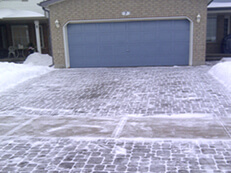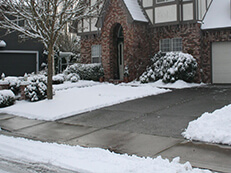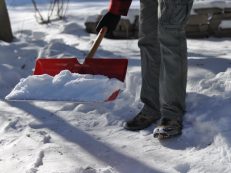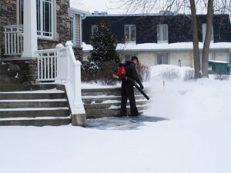 We provide our services for senior citizens as our way of giving back to the community and to better serve the needs of our seniors and people with disabilities.
A community is something that needs to be inclusive and not avoid the needs of the seniors and people with disabilities in its midst. In Canada alone there are more than 5-million people who experience some form of disability. As more people with disabilities in Canada continue to age – the need for snow clearing services will only grow. This is why we are proud to service our elderly and disabled persons and keep their homes and sidewalks free and clear of snow and/or accumulations of snow or ice. In our opinion, every community needs to have an organization that helps people with tasks they are unable to perform themselves, including the removal of snow and ice.
Frequently Asked Questions:
Below you will find a few common questions seniors or their loved ones may have.
Prices vary based on the size of your property.
Price rates are dependent on the size of your drive way can be upwards of $249 a month for a large multi-car driveway
Learn More…
Removing snow and the cost to the customer will vary depending on the size of the area that needs to be cleared, taking into account sidewalks, entrance ways, drive ways, and parking lots for commercial clients. We provide FREE quotes however so please contact us today.