All of our home snow removal monthly plans are affordable and come with Unlimited Snow Clearing all season long. With our competitive pricing and reliable service feel confident you're being taken care of this winter.
Our snow clearing service begins on the first snowfall and continues up until April 15th of the following year. When there's a major storm our trucks will be dispatched to get rid of any flurries that may have drifted onto your drive way or property.
Driveway & Sidewalk Snow Removal Monthly Plan Highlights:
FREE PRICE QUOTES
Flat season rates available – Discounts available for pre-paying a season in full
We have a commitment to our customers.
Discounts for group rates of multiple houses in a neighborhood (contact us for more info)
Unlimited snow shoveling and clearing.
Easy Online Sign Up
Residential Snow Removal Pricing In Edmonton
Convenient monthly pricing.
Salt and Sanding options available.
Pet and Plant friendly salt options are also available upon request.
Let us take the shovel out of your hand and clear your driveway before it piles up high. Having to shovel or get out the snow blower adds stress and sweat to an already busy time of year.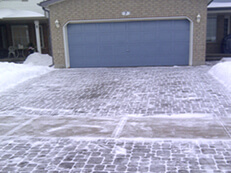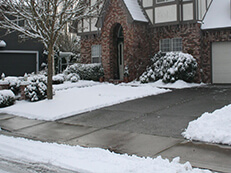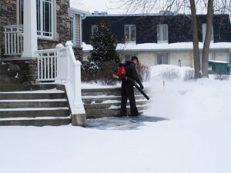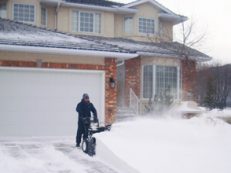 Additional Snow Shoveling And Sidewalk Clearing Information
Below you will find additional general information about snow removal.
A number of aspects enter into the cost of snow elimination and plowing. A couple of elements we look at are whether there is easy access to the property, how much area there is, and whether there are any kind of challenges in the way. We could be able to decrease the price if we have a number of clients in the area also with our neighborhood price cut strategy (call us for more details).
Prices depend on the size of your property.
Multiple car driveways can range from $199 to $249 a month + GST
In places with light snow, brooms or various other light tools could be made use of to sweep aside snow from walks as well as various other surfaces. In regions with more precipitation, snow is commonly removed with snow shovels, a big light-weight shovel made use of to push snow and lift it, and snow scoops or sleigh shovels which are a large deep hopper-like attachment fitted with a wide handle made to scoop up a lots of snow as well as slide it on any kind of slippery surface area to an additional place without lifting. Other tools include snow pushers and also shovels with one or more wheels.
Edmonton Residential Snow Plowing Service
Snow removal impacts the design of city infrastructure. Where possible, street boulevards are wider to accommodate the windrows and sidewalks are not right next to the street. Fire hydrants will have tall flags to locate them under the windrows. Reflective traffic lane markers embedded in the roadbed is not possible (or much harder) due to risk of damage by plows. Access to snow dumping locations (e.g. ravines) by heavy equipment is also planned. This is why you must contact a professional today.