For a number of senior citizens, shoveling snow, snow plowing, chipping ice, and spreading salt to deice the sidewalk is not something they physically can do. Unfortunately not all seniors have family members and friends who can help with these tasks. This is why we provide snow removal for seniors in Goodridge Corners, Edmonton.
A community is something that needs to be inclusive and not avoid the needs of the seniors and people with disabilities in its midst. In Canada alone there are more than 5-million people who experience some form of disability. As more people with disabilities in Canada continue to age – the need for snow removal and snow clearing services will only grow. This is why we are proud to service our elderly and disabled persons and keep their homes and sidewalks free and clear of snow and/or accumulations of snow or ice. In our opinion, every community needs to have an organization that helps people with tasks they are unable to perform themselves, including the removal of snow and ice.
We provide snow removal for senior citizens as our way of giving back to the community and to better serve the needs of our seniors and people with disabilities.
For Seniors
FREE PRICE QUOTES
Flat season rates available
Unlimited snow shoveling and clearing.
Easy Online Sign Up
Senior Snow Removal Pricing In Goodridge Corners, Edmonton
All snow removal services include front sidewalk + walkways on the property
1 Car Driveway.
2 – 3 Car Driveways.
Salt and Sanding options available.
Pet and Plant friendly salt options are also available upon request.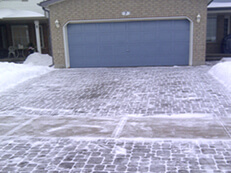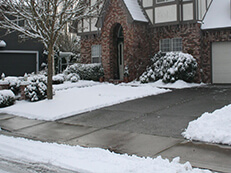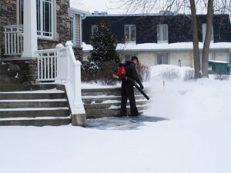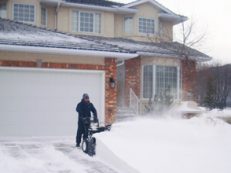 More Information
Below is some general info about how other areas of Canada help their seniors during winter.
For residents of Ottawa or for those who have elderly family and friends in Ottawa they have what is known as the Snow Go Program. The Snow Go Program works to pair elderly citizens with quality and trusted snow cleaning companies. Every company is screened via a background check and police record check.
Some governments offer free snow clearing for the elderly and others in need. In some cities, snow clearing for elder and handicapped residents counts towards community service hours assigned as a punishment for minor offences. Some cities, out of concern that a person is, faking, their form of disability, require a doctor's note before they will pitch in and help people who are unable to shovel snow from sidewalks. Other cities say next to nothing or nothing about any assistance that may be provided.
For our Goodridge Corners, Edmonton residents please sign up below by clicking the "Call Now Button" or the "Free Online Quote" button. Thank you!