Shed the hassle of clearing winter snowfall and ice and book a contract with a prompt and extensive snow removing service that will keep your residential or business property safe and available during even the worst winter season.
FREE PRICE QUOTES
Convenient monthly pricing.
Flat season rates available.
We have a commitment to our customers.
Group rates for multiple houses in a neighborhood
Salt and Sanding options available.
Pet and Plant friendly salt options are also available
Easy Online Sign Up
Driveway and Sidewalk snow clearing included in price
FREE PRICE QUOTES
Snow Plowing
Bobcat Snow Removal
Offsite Hauling
Shoveling
Sidewalks, Walkways, All Entrances & Exits
Sanding, Salting, and Gravel
Ice Removal And De-Icing
Project, Seasonal, or Hourly Pay Options
We work with Shopping Centers, Corporate Offices, Medical Clinics And Facilities, Retail Stores and Malls, Industrial Properties, and More…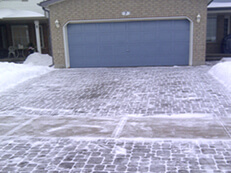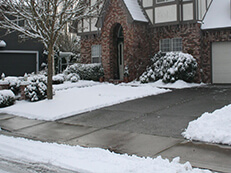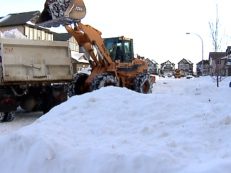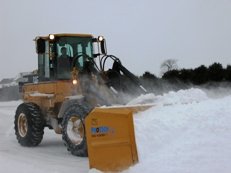 Frequently Asked Questions:
Below you will find a few common questions customers may have.
Prices vary based on the size of your property.
Price rates are dependent on the size of your drive way can be upwards of $249 a month for a large multi-car driveway
Learn More…
Removing snow and the cost to the customer will vary depending on the size of the area that needs to be cleared, taking into account sidewalks, entrance ways, drive ways, and parking lots for commercial clients. We provide FREE quotes however so please contact us today.
Commercial Snow Removal Belle Rive
Our monthly snow removal rates were developed to keep your property without snow and ice throughout the winter, we offer Edmonton's most reliable multi-unit property snow elimination services. Our flat-rate property protection consists of the complete upkeep needed to ensure safe, unimpeded access to your premises, all winter long. We are equipped and experienced to take care of even the most requiring homes, such as property plazas, condos, residential or commercial property advancements, apartment buildings, townhouse complexes, neighbourhood, neighborhoods, and investment residential or commercial properties.
Residential Snow Removal Belle Rive Edmonton, AB
Canadian winters can be severe and unpredictable. So make sure you always hire a reputable company who is known for their quality of work and has the right experience to handle the snow removal tasks.
Our snow clearing service begins on the first snowfall and continues up until April 15th of the following year. When there's a major storm our trucks will be dispatched to get rid of any flurries that may have drifted onto your drive way or property.
Snow Plowing Services
In Edmonton where snow steadily builds up over the winter it is necessary to plow snow into windrows or snowbanks on the edge of roads or properties. Plowing snow is done keep areas clear because as the winter progresses there is more and more snow that builds up and needs to be put somewhere. Without plowing equipment such as a truck or bobcat moving snow can become a very difficult task.

Locations We Serve Near By Westridge