Table Of Contents: – Click To Learn More
Winter can be hard on businesses and residents alike. As challenging as it can be, it is part of living in Edmonton. Let us ease the stress and back ache this winter all while keeping you safe and your property clear of snow. Our residential services combined with our shoveling, plowing, and salting will help you enjoy the winter more than ever.
All of our snow clearing service plans come with Unlimited Removal all season long when you sign up for a monthly plan. With our competitive pricing and reliable service feel confident you're being taken care of by one of the top Edmonton snow removal companies available.
Snow Clearing Monthly Plan Highlights:
FREE PRICE QUOTES
Convenient monthly pricing
Flat season rates available
We have a commitment to our customers.
Unlimited snow shoveling and clearing
Salt and Sanding options available.
Pet and Plant friendly salt options are also available
Easy Online Sign Up
Snow cleaning begins on the first snowfall and continues up until April of the following year
Our Service Areas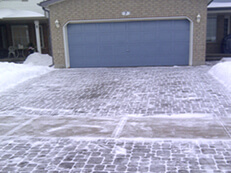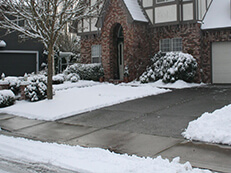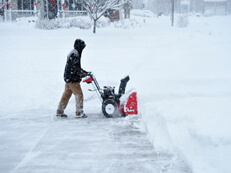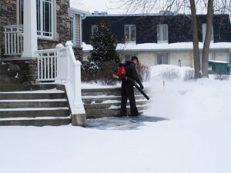 Frequently Asked Snow Cleaning Questions:
Below you will find a few common questions customers may have.
Prices start at $179 a month
Pricing is dependent on the square footage of your property, which includes your driveway, sidewalk, and walkways.
Learn More…
Removing snow and the cost to the customer will vary depending on the size of the area that needs to be cleared, taking into account sidewalks, entrance ways, and drive ways. We provide FREE quotes however so please contact us today.
Single car driveways start at around $149 a month
Multiple car driveways can range from $159 to $249 a month
Snow Maintenance Contractors In Edmonton
Our monthly snow removal rates were developed to keep your property without snow and ice throughout the winter, we offer Edmonton's most reliable multi-unit property snow elimination services. Our flat-rate property protection consists of the complete upkeep needed to ensure safe, unimpeded access to your premises, all winter long. We are equipped and experienced to take care of even the most requiring homes, such as property plazas, condos, residential property advancements, apartment buildings, townhouse complexes, neighbourhood, neighborhoods, and investment residential properties.
Professional Snow Removal Companies Near Me
Canadian winters can be severe and unpredictable. So make sure you always hire a reputable company who is known for their quality of work and has the right experience to handle the tasks at hand. There are so many people out there who will just push snow on old beaters. Yet, a lot of times, these people are not reliable.
Snow Plowing Service In Edmonton, AB
In Edmonton where snow steadily builds up over the winter it is necessary to plow snow into windrows or snowbanks on the edge of roads or properties. Plowing snow is done keep areas clear because as the winter progresses there is more and more snow that builds up and needs to be put somewhere. Without plowing equipment such as a truck or bobcat moving snow can become a very difficult task.
Best Snow Removers Shovel?
There are plenty of options when it comes to snow shovels, from the shape of the shaft, to the size of the blade and the function of the shovel itself. These will affect the cost of the snow shovel because of the quality and durability. But the best shovel to use in one that is bent upwards in the middle of the shaft as this substantially reduces stress on the back. If you prefer not to hurt your back then let us do the shoveling for you, simply contact us today.